We Taylor Our Services To Your Needs
Choose from a number of different Taylormade Real Estate Packages.

From Luxury Drone Video Tours with Food Truck Open Houses to Basic Floor Plans, HD Professional Wide Angle Photos & Feature Sheets.
We specialize in property.
The Maple Ridge, Langley, White Rock, and Surrey real estate market can be very demanding and each little pocket community has its own quirks. We intimately know each neighborhood in Maple Ridge, Surrey, Langley and surrounding cities. Selling your home is one of the largest transactions in your life. As such you deserve informed, professional advice. We will keep the process running smoothly so that your major investment earns a positive return and you come out ahead. If you're a first time buyer you're dealing with this for the first time and likely have a lot of questions and concerns. We love working with first time buyers and can patiently walk you through all your questions to put you at ease through the process.
We do our research and keep you informed.
While your home is listed we will keep you up to date through online interactive websites as well as statistical data to help you understand what the market is doing from week to week. We'll help you interpret this data and apply it to your own situation to ensure your home is still priced right. Not only is selling your own home time consuming but many "for sale by owners" do not have the resources or the experience to keep up with a constantly changing market when selling their own home. List your home professionally with us and get professional results including professional return on investment.
We'll help you understand financing options.
We can also keep you updated with current financing options we are notified on and how potential buyers may be reacting to the current market and how we can stay ahead of them in the process.
We're experienced in Trades and Real Estate Development.
There are many benefits that come with Ryan Taylor's years of experience in the Trade industry and Ryan Taylor's experience in Real Estate Development. Ryan can recommend trades or other certified professionals that can help with structural or cosmetic improvements in order to get your home sold for top dollar and as stress free as possible.  We know what buyers in your area are looking for when it comes to home improvements, upgrades and renovations. Often people see HGTV and think that renovations are easy and will automatically increase the value of their home when getting ready to sell. This may or may not be the case. We'll help you understand what types of renovations will be worth the investment given your neighborhood and what improvements will get you the biggest return on investment.
We create customized Marketing Plans for your home.
No two homes are alike. This is why we do a systematic analysis on each home we list in order to determine the most efficient and effective approach to marketing the home. Different neighborhoods and types of homes attract different types of buyers. For example, a home for sale in Langley BC on property with a horse barn will appeal to a much different buyer than a waterfront home for sale in White Rock  BC or a South Surrey condo for sale. The only way to really get to know your potential buyers is to have firsthand experience in who buys what and to understand the mental process those specific buyers go through when making the decision whether or not to purchase a home.  Learn more about our Marketing Plans here.
Our negotiation skills earn you top dollar.
As professional Realtors® and having seen many low ball offers or over asking price offers Ryan Taylor can objectively evaluate an offer without compromising your home marketing position. Listing your home is only a small part of the game and having a heavy hitter at bat for you during negotiations will definitely help you read a situation, better enabling you to sell your home for top dollar.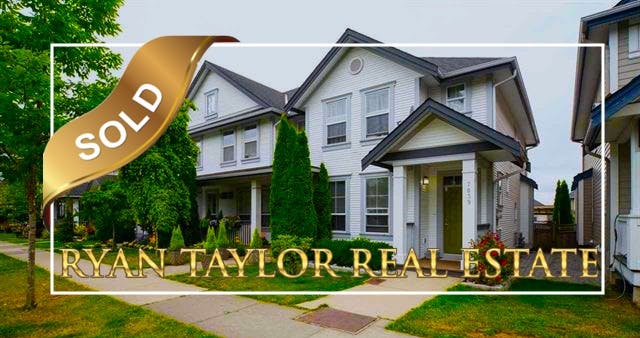 We're Top Producing Realtors® .
Our ability to perform and get the best deal for our clients is evident in being among the top Realtors® . We have the ability to anticipate what other Realtors®  may miss. We know how to keep offers moving forward and can avert transactions from going sideways. We know how to make offers that may seem bad at first actually end up being beneficial and profitable in the long run.  We know when to jump on an offer and make the sale legally binding so that the buyer can't back out on you.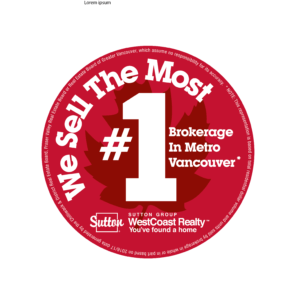 As full time Realtors® helping clients buy and sell homes in the White Rock, South Surrey and Langley areas, plus surrounding Fraser Valley communities, we have your best interest at heart.
Sell Your Home with a Professional: Our tried and true marketing plan will take the guesswork out of selling your home.
See What's on The Market: Use the search tools on this site to get an idea of the competition.
Connect with Ryan Taylor: Send Ryan an email to rtaylor@sutton.com or call him directly at 778-929-4290 if you're interested in learning more about how we can help you sell your home fast and for top dollar. Even if you aren't ready to list your home today we'd still love to speak with you and discuss your options and give you our professional, unbiased opinion.
Ready for a Free Home Evaluation now?
A properly priced home can generate competing offers and drive up the final sale value. Our no obligation market analysis addresses several factors when pricing your home including the most popular price range and home values in the area. We'll gladly provide you with a detailed evaluation of your home's value to put it all into perspective for you as the seller. Contact Ryan Taylor from Sutton Group for neighbourhood specific expertise.